Then Peter said, "Silver or gold I do not have, but what I do have I give you." Acts 3:6
I've always loved the story of Peter, John, and the man lame from birth at the temple gate called Beautiful. At a campus ministry training event in 2001, I chose it as my passage from which to lead a Bible study. This week, I needed to lead a class in a 5-minute devotional. Since the topic of the class is the book of Acts, this passage seemed a natural choice.
One thing I love about Scripture is how it can speak different things to you depending on where you are and what you need. I originally loved this passage because I loved the story of healing. Oh, how I wanted to see God work in that way in my life! I also love the change in Peter after receiving the fullness of the Holy Spirit at Pentecost. But what it spoke to me this week was very different.
"The grass is always greener" mentality infiltrates so many areas of my life. I wish I had her house, his fame, her job, or his joy. But I found lately that envy has taken root in a surprising area of my life.
Anyone who knows me for 10 minutes knows I'm a Christian. I love Jesus, and because of that, I talk about Him. He naturally comes up in conversation. And yet, I have never actually watched anyone become a Christian.

Whenever I take those spiritual gift tests, no matter what the variety, the gift of evangelist/evangelism never even makes the top 10. Teacher? Yes. Exhorter? Yes. Compassion, music, encouragement? Yes. Evangelism? Never.
Do I sometimes feel bad about this? Yes, to be honest. In fact, 2 weeks ago in class, I asked my pastor if he thought everyone has the gift of evangelism. The answer was a bit complicated, and not the point of this post. As I read Acts 3 again this week and reflected on that discussion, this came to mind:
Thou shalt not cover thy neighbor's gifts.
I am reminded of the apostle Paul's writings concerning the body.
"If the whole body were an eye, where would the sense of hearing be? If the whole body were an ear, where would the sense of smell be? But in fact God has placed the parts in the body, every one of them, just as he wanted them to be." 1 Corinthians 12:17-18
Just as He wanted them to be.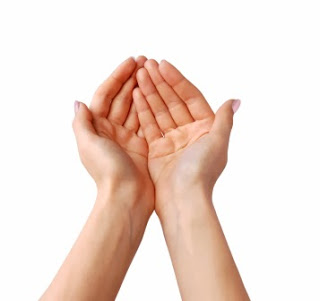 I cannot give what I do not have, but I still have a lot to give. I may never be gifted at evangelism, and I'm OK with that. Instead of being envious of the skills of others, I will continue to declare as Peter declared, "What I do have, I give."
I wrote a song some years ago called "You." You can hear a rough recording: here
Some lines from the song are particularly relevant.
I know there are songs to be sung,
And there are wars to be won
And there are wrongs to be undone
I know there are songs to be sung, 
And there are wars to be won 
And there are wrongs to be undone 

And I don't have that much to give
But there's no other way to live
*****
God, I do not have that much to give – but I know that living a surrendered life is the only way to truly live for You. And so what I do have, I give.