This weekend, I had the privilege of attending the Choices conference in Hershey, PA with some ladies from my church.
Wow.
I was most excited to go to this because Sara Groves was going to be there.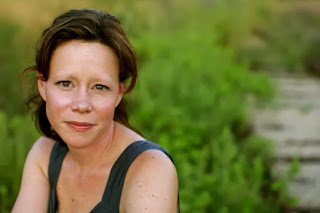 From http://www.campforestsprings.org/blog/sara-groves-in-concert
She led worship at each session, and then she'd sing a couple of her songs after. It's a surreal feeling to sit and listen to songs that you have memorized from listening to them in your room, in your car, on a run. Songs that have carried you through trials and victories, through post-partum depression and questions about whether God is really who He says He is. Songs that have walked with you through major marriage struggles, loved ones dying, songs that have run with you as you trample on child sex trafficking for 26.2 miles and all the training before.
Songs that have brought much healing to your life.
I sat through those songs at that conference, just grateful. My life with Jesus flashed before my tear-filled eyes, and I was once again amazed at all that He is and all that He has done.
Are you grateful today?
I've written a lot about gratitude here.  If this is something you struggle with, now is a good time to read some of those posts.
Lord, help us. Help us in the midst of grief and celebration to cultivate gratitude. Your Word implores us to rejoice always, and so help us to choose joy, to choose thankfulness. Keep our eyes open to all the things God has done and will continue to do. In the words of Sara Groves, "He's always been faithful – He will be again." Thank You, Jesus.