Good morning, my blog readers!
Monday often brings such mixed feelings.
If you have a Monday through Friday job you like, Monday likely brings excitement and anticipation of what the week brings.
Most of us, though, are left wondering where the weekend went!  Some of us head off to jobs we dread or situation that appear hopeless.
One of my dear friends who is going through an extremely challenging situation posted on Facebook, "Do you need hope today?"  Don't we all?  He posted a few Scriptures, and I added one of my favorites:
"Return to your fortress, O prisoners of hope;
even now I announce that I will restore twice as much to you."
Zechariah 9:12 (NIV1984)
Prisoners of hope! What images does that bring to mind?
What are you a prisoner to?
If your hope is waning today, make yourself a prisoner of some of these Scriptures below. Let God breath life into them and you. Let the God of hope transform any hopeless areas of your life.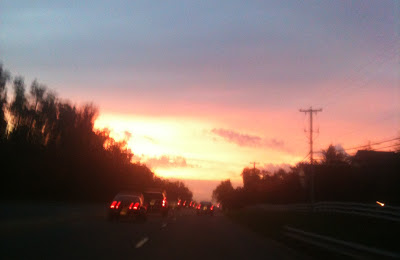 Let hope illuminate itself within your soul like the glimmers of the sun as it rises in the morning.
Be blessed!
"Let all that I am wait quietly before God, for my hope is in him." Psalm 62:5
"You faithfully answer our prayers with awesome deeds, O God our savior. You are the hope of everyone on earth, even those who sail on distant seas." Psalm 65:5
"When doubts filled my mind, your comfort gave me renewed hope and cheer." Psalm 94:19
"You are my refuge and my shield; your word is my source of hope." Psalm 119:114
"Rejoice in our confident hope. Be patient in trouble, and keep on praying." Romans 12:12
"This is why we work hard and continue to struggle, for our hope is in the living God, who is the Savior of all people and particularly of all believers." 1 Timothy 4:10
"We can rejoice, too, when we run into problems and trials, for we know that they help us develop endurance. And endurance develops strength of character, and character strengthens our confident hope of salvation. And this hope will not lead to disappointment. For we know how dearly God loves us, because he has given us the Holy Spirit to fill our hearts with his love." Romans 5:3-5