I have an occasional series in my blog entitled "Tools for the Journey." Today, we're talking about concentrated study.
Before I dive into this tool, I must mention how much God loves you. The God who spoke the universe into being loves you so much that He sent His Son down to earth as a man – to live as we live, to experience life as we have, and to even face the same temptations we face. That's how important it was for this God to connect with you.
When I talk about studying or reading the Bible, often what we hear through our filter is, "I need to read the Bible to be a good Christian." I hope today what you will hear instead is, "God loves me so much that He desires to connect with me all day, every day. One way I can connect with God is through His Word. There, I learn about His character, His promises and His heart for me."
So, that said…..
I was recently listening to some teaching by Ian Green (he did some leadership training for Chi Alpha campus missionaries back around 2004, and then more recently at my church). He mentioned how, when he was younger, he took one night a week to spend concentrated time with God. He would read the Bible for 30 minutes, pray for 30 minutes, read a Christian book for 30 minutes, and then repeat.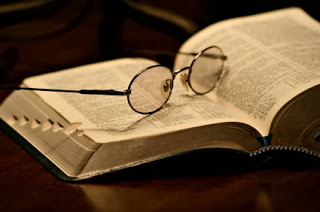 I used to do something similar when I first became a Christian and wondered if I could somehow find a way to do this again. On a smaller scale 🙂
So for the last 2 weeks, I have been doing this in 10-minute increments. I read the Bible for 10 minutes, pray for 10 minutes, read a book for 10 minutes, and then repeat (if I have time). I set a timer on my phone for each increment, and keep my journal close by to jot down any thoughts. I use the prayer time to mostly pray for the needs of others. Sometimes, I send them a note of encouragement based on my prayers if I feel led to do so. This type of rotating study has been a welcome relief from the type of reading I normally do, which is much more academic.
You could also do this on a smaller scale. If you only have 10 minutes, you could do each segment for 3 minutes each. For your book reading, grab a devotional like My Utmost for His Highest, Spurgeon's Morning and Evening (a favorite of mine, and only 99 cents for Kindle), or another I've been using lately, John Maxwell Daily Reader (a book my mentor Mike Olejarz gave me on the topic of personal and leadership development).
One of the warnings Ian Green gave is that when he began to set aside time for this purpose, all of a sudden, everyone wanted to visit him on that night. The phone would ring, and lots of things would cry out for his attention. He was living with his parents at the time, and simply told them to not interrupt him, no matter what.
It is easy to put our time with God as a secondary priority. There are other priorities that seem more immediate, more pressing (like little kids, dirty kitchens, incomplete work assignments). As we begin to be more purposeful about study and spending time with God, we need to guard that time. Block it off on your calendar. Ask for His grace and favor in getting that other stuff done as well. You will find the investment of time to be well worth it.
What methods do you use to make sure you get in your study time?