Friends, we are back to Psalm 25.
Today, we look at verses 8-10:
Good and upright is the LORD;
Therefore he instructs sinners in his ways.
He guides the humble in what is right and teaches them his way.
All the ways of the LORD are loving and faithful
For those who keep the demands of his covenant.
This passage directly reflects the message I heard at church today. Our pastor discussed the importance of living a life wholly devoted to God. As he shared of the importance of turning from our sin, I thought, I wonder if he is going to share the "how" part. Once we make a decision to turn from a sinful habit or tendency, what next?
I of course thought of Learning to Walk in Freedom. He pointed to these verses in James 4 for help in the "how."
As I read these verses from Psalm 25 again in preparing this blog post, I thought, The Bible is full of "how"!
Look back on the Psalm 25 series so far.
Do you need direction? Are you weighed down by the foolishness of some of your decisions?
Are you struggling to see a way out of a trial or life-controlling issue?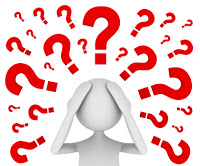 < Need guidance from the Lord? Ask. This may seem really obvious. Of course I should ask for help when I need it! But my most-read post here of all time is "You Have Not Because You Ask Not." Evidently, I'm not the only one who struggles with asking for help when I need God to come through.
Remember that God is good.
He wants to instruct you, enable you and lead you.
God's ways are loving and faithful.
The NASB says, "All the paths of the LORD are lovingkindness and truth."
"Humble yourselves before the Lord, and he will lift you up." James 4:10 (NIV)