"Bless the Lord, O my soul,
And all that is within me, bless His holy name. 103:1" Psalm
I have just finished 30 days of concentrated prayer, something that Mark Batterson suggests in The Circle Maker. I asked a few of my closest friends what they would like me to pray about for them, and prayed for those things most days. Somewhere in that process I was reminded of Psalm 103, and read that psalm out loud many of those days.
This psalm has special meaning to me. Long before I knew much about Jesus, I loved using the gifts He gave me. One gift He has given me is music. When I was a tormented high schooler, ostracized among my peers because of my sexuality, I auditioned for the musical, Godspell. I was given the part in the production that sang, "O Bless the Lord, My Soul," a song based on Psalm 103.
During a time of turmoil, God gave me moments of peace among my musical peers and even my non-musical ones. We performed pieces of the musical in front of the whole school. From that moment on, I may not have been liked by some, but in my small town, they respected me because of my talent.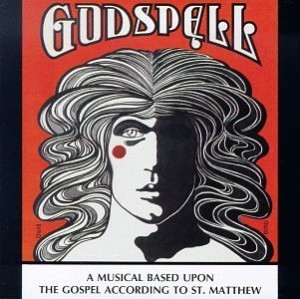 Oh bless the Lord my soul!
His praise to thee proclaim!
And all that is within me join,
To bless His holy name!
God's truth is still truth, no matter what its source or circumstance. Despite the fact that I didn't know much about God, at this early age, God began to allow His truth to take root in my heart.
I auditioned again for another production of Godspell 5 years later at a theater company where my girlfriend worked. I was once again given the same role and sang the same song.
He will not always chide
He will with patience wait
His wrath is ever slow to rise
And ready to abate
Oh bless the Lord
Psalm 103 begins with self-directives. David sings (as psalms were sung) that he is to bless and praise the Lord with all that is within him.
As I have repeated this psalm many times in recent past, I recall the truth God began to weave into my soul decades ago. I am reminded of His faithfulness and sovereignty in a time when I did not recognize Him as Lord.
I also plainly see that there is much within me that does not bless Him at all: my complaining, my procrastination, my fear that paralyzes at times, my unloving and prideful attitude.
Oh bless the Lord my soul!
His mercies bear in mind!
Forget not all His benefits,
The Lord, to thee, is kind.
How would my life change if I were to choose to allow "all that is within me" to bless His holy name? No allowing the negative thoughts to take over my mind but instead, pressing my fears into God's heart and choose to praise Him?
Take this thought with you for the week. Ask yourself: are my words, whether spoken or thought, allowing all that is within me to bless His holy name?
*Words in italics are from the song, O Bless The Lord My Soul, by Stephen Schwartz and John-Michael Tebelak.