I will be out of town when this is published and will not have access to a computer.
Thus, I'd like to leave you with a few verses and a link to a song I wrote back in 1999 based on this psalm.
In the morning, O Lord, you hear my voice;
in the morning I lay my requests before you
and wait in expectation.
I named the song, In the Morning.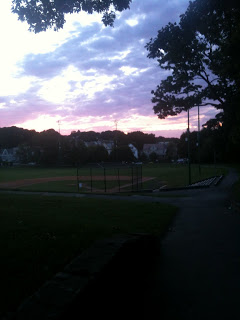 Wait for Him with expectation. He hears your voice.
In the Morning
In the morning, LORD, You hear my voice;
In the morning I wait.
Yes, in the morning, Lord, I lay my burdens before You,
And wait in expectation for Your voice.
By Your great mercy, I will come into Your house.
In reverence, I will bow down.
Lead me, Lord, in Your righteousness,
And make Your way straight before me.
Por la mañana, Señor,
Escuchas mi clamor
Por la mañana, Señor, te esperoy
Por la mañana, Señor,
Te presento a ti mis ruegos
Y quedo a la espera de oir tu voz
Por tu gran amor, entraré en tu casa
Con reverencia, me postraré
Guíame Señor en tu justicia
Y empareja delante de mi tu senda
© 1999 Unveiled Faces Music
(Unfortunately, I do not currently have a recording of the Spanish translation. Any native Spanish speakers want to volunteer to sing, or at least reassure me that my Spanish is not horrifying?)