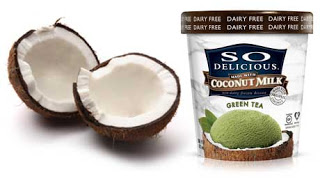 Hello, Freedom Seekers!
I hope this post finds you choosing to trust. Since writing on that topic last week, I have been doing just that.
I have faced some challenging circumstances in this week as well, in fact another just this morning. But God knew these things were coming and prepared my heart to respond with confidence in His faithfulness.
This week has been full of stones of remembrance, and I'll share just one with you.
My older son has food sensitivities (I write out this in my other blog). We eat all of our family meals according to those limitations (no dairy, wheat or soy), and my younger son also eats this way. Because of this, it can be a challenge to find a variety of foods for my kids that are also fun & affordable.
We are part of a buying club where we get our flours, beans, seeds, and other kitchen essentials in bulk. We had a pick-up this week. The driver of the truck had to wait around for a while because he was early, so we were chatting. My younger son was playing little games with him. As he got ready to leave, he came out of his truck with some ice cream. It was a mislabeled item, and he would have had to run his truck for 12 hours in order to keep it frozen. It was green tea coconut milk ice cream, one of the only types of commercially-made ice cream my kids can eat! It generally costs $5+ per pint! I walked away with 4 pints of ice cream for my family.
That may seem like a silly story, but I felt so cared for by God! I can obviously live without ice cream, but it felt like a blessing directly from God of something we would not have gotten for ourselves.
I am someone who struggles with asking God for anything other than my most basic needs. A roof over my head, clothing on my back, food on the table, and water to drink. I even struggle with asking for those!
I, as a parent of 2 wonderful boys, don't just want them to have food, clothing, water & shelter. I desire so much more for them than the basics!
I'm coming to understand that God not only wants to meet our needs, He often wants to meet our wants as well.
God is generous. I need that reminder. God is giving. I even wrote an article a few years back, called "God Gave His Only".
God……spared no expense, but extravagantly gave His only; He did what needed to be done in order for us to have the opportunity to be reconciled to Him, once and for all.
I wrote those words. Yet I still need to be reminded.
"Every good thing given and every perfect gift is from above, coming down from the Father of lights, with whom there is no variation or shifting shadow." James 1:17
Thank You, God, for not being the God of barely enough, but for being the God of more than enough. Thank You for being the God who is able to do immeasurably more than all we ask or imagine. You are not just the God of our daily bread, but You are the God of ice cream. Expand my limited thinking and asking. Your Word says, "You have not because you ask not." Help me to ask, and surrender the answer to You. Love You, Lord.