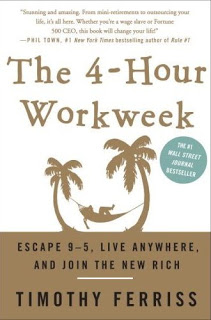 I started reading this book, The 4-Hour Work Week. I read a review over at The Simple Dollar and got a copy from the library. The young man who wrote it (younger than me, at least!) is obviously quite entrepreneurial, and his methods definitely wouldn't work for everyone, but there is a lot of meat to be taken from it. I've started taking some notes & jotting down some ideas.
One of the ways I'm simplifying my life is by clearing out the inboxes of my various e-mail accounts, as well as trying to reply right away when I can. My main e-mail account now has 36 e-mails waiting to be replied to rather than the 150+ it usually has. Now I have 2 more accounts to clean out.
I'm not sure if some of my new blog friends know that I'm a singer/songwriter. I don't have a professional CD, but in the past had a CD made of a concert. I also, in the past couple of years, did rough recordings of 2 newer songs, "You" & "You Know Me". I already have about 10 songs written for another project. The drummer from church said we should get some studio time and record some of the songs, which I'd love to do. So one of my goals for the next 6 months is to record at least a few of the songs for my next CD project, which will be called "You". That's one of the things the book has reminded me that I'd like to do.